Hello!

Gearworldz would like to introduce NEW 2014 Models of Belleville TR CHROME SERIES that are currently available in our store. This is a must have boots for all of the Law Enforcement organizations. From Police to a Paramedic, from the Correctional Services to a Swat Teams this is the most comfortable, job-done piece of uniform.
CHROME SERIES BOOTS available in 6" & 8" boot styles with Waterproof, Hot Weather and lightweight Composite Toe for an extra protection. We do have all the sizes available with immediate shipping to any place in United States and the Planet Earth.

From the street to the field, the TR Chrome is designed to perform in numerous environments. Through the use of cutting edge "hot fusion" technology, the Exo-Skeletal frame makes this boot both extremely supportive and highly functional. In addition, the hybrid lacing closure system provides a secure, customized fit and relieves pressure at the top of the foot for maximized comfort.
Please check out this great Video-review provided by Belleville Boot Company, but not hesitate to contact us at any time if you will have any questions regarding the sizes, boot options or any related information and we will be happy to help you find the best fit!
You can purchase these boots at www.gearworldzretail.com
8 inch: TR918Z, TR998Z WP, TR998ZWP CT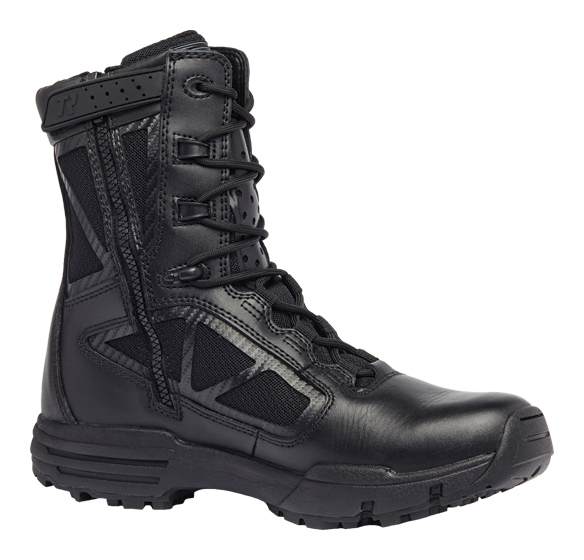 6 inch: TR916Z, TR996Z WP, TR916Z CT